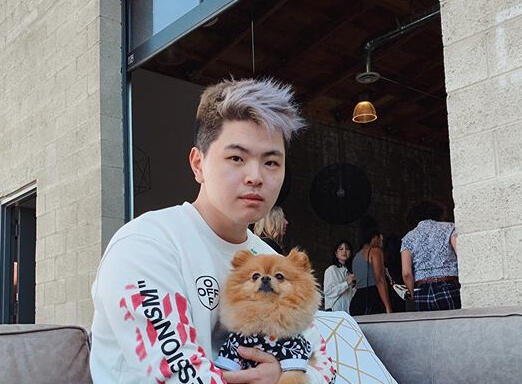 Jason Wong
Jason Wong is the founder and CEO at Wonghaus Ventures, a holding company behind Wonghaus Media, Dank Tank, and apparel labels such as You and I and Fifthtee. Jason began his digital career selling imported goods from China at 15 years old on the Internet before starting his first apparel brand, Trendyco. He is a consultant to executives of fortune 500 companies and a mentor to a number of social media startups.

His wide-ranging expertise includes topics such as viral content strategy, influencer marketing, product development, business development, eCommerce, user acquisition, team management, and more. He is currently working on Dank Tank, a meme product innovation lab that specializes in developing fun giftable products inspired by today's trending memes.

Outside the office, Jason works on achieving his mission to take a picture with every single ice-cream fixture in the world and working towards his goal of petting 1,000 dogs a year. He will happily chat with you about everything else besides everything mentioned above.
Jason specializes in marketing on the Tumblr platform, consulting companies that generated high 7-figures in monthly revenue and early-stage startups. His clients range from startups such as Gfycat, and Vent, to University professors and former executives of Fortune 500 companies.

He is fascinated by the constantly changing climate of marketing on new media. He enjoys the ability to be creative in developing fun advertisements with high viral potentials and working in an environment that encourages him to be unconventional.
2017 Schedule
I currently reside in Irvine, California.
My office address is
2372 Morse Ave., Ste. 281, Irvine, CA 9261
| Date | Place | Detail |
| --- | --- | --- |
| Dec 28 - Jan 3 | Fuzhou, China | Business Meetings |
| Jan 3 | Guangdong, China | Factory Inspection |
| Jan 4 | Fuzhou, China | Business Dinner |
| Jan 5-12 | Hong Kong | Family Trip |
| Jan 12 | Osaka Bay, Japan | n/a |
| Jan 26-28 | Twitter HQ, SF | Data Privacy Conference |
| Jan 29 | San Diego | n/a |
| Jan. 31 - Feb 3 | Las Vegas, NV | Meetings |
| Feb 15 | San Francisco, CA | Stanford |
| Feb 16-17 | San Francisco, CA | Ritz-Carlton San Francisco |
| Feb. 18-21 | Chicago, IL | SoHo House |
| March 1 | Los Angeles | Snapchat HQ |
| March 9 | Houston, TX | Photographer meeting |
| Mar. 10-14 | Austin, TX | SXSW, Influencer Meet-up |
| March 24 | San Bernadino | Beyond Wonderland Music Festival |
| April 3-10 | Vancouver | Canadian Influencer Meetup |
| April 12 | Asian Art Museum of San Francisco | WeChat Event |
| April 14-16 | Indio, CA | Coachella Music Festival |
| April 26-29 | Anaheim, CA | DECA ICDC Judging |
| June 16-18 | Las Vegas, NV | MGM Grand, EDC LV |
| July, TBA | Beijing, China | Investment Trip |
| July, TBA | Guangdong, China | Factory Inspection Trip |
| July 1 | Hong Kong | Meetings |
| July, 2-7 | Tokyo, JP | Mt. Fuji Trip |
| July 8-12 | Hong Kong | n/a |
| July 20-24 | New York City | n/a |
| Aug 19-21 | Las Vegas, NV | TBA |
Professionally, I'm passionate about development, growth, and sustainability - including growth strategy, branding, sales & marketing, product development, and user experience.

Personally, I'm inspired by meeting new people, traveling, continuous learning, public service, and establishing valuable relationships with everyone that I work with.

I consult small and medium-size startups.
Startups reach out to me for my Gen-Z perspective and experience to tackle their audience's problems. Others work with me for my extensive background in social media (Tumblr, Twitter, Instagram) as well as my understanding of the Chinese market. I am fluent in Mandarin, Cantonese, Hokkien, and English. My network of knowledge and connections in China, coupled with my communication abilities, allows me to help businesses reach the world's largest market that many others had failed to reach.

My engagements involves speaking at youth entrepreneurship events to conducting one-on-one strategy planning for social media marketing campaigns. Recent examples include speaking at SAGE Canada about the ideas behind marketing Phoneblok, an eco-friendly cell phone, as well as leading the marketing campaign for the Vent Social Network, which ranked in the top 100 apps for the Social Networking category and had an average of 13k installs per day under my management. My expertise is in helping companies understand their audience by providing my insight on consumer behavior on different social media platform and developing strategies to engage with them through various forms of digital content.

Skills:
• Pop-culture understanding and analysis
Internet memes and trends
• Data analysis
• Branding
• Physical product sourcing
• Email marketing
• Social media marketing
• Trilingual
• Project management
• Executive Leadership
• Operations Management
Digital Marketing, Content Marketing, and PR
• Sales & Business Development
• Strategic Partnerships
• Product Management
• Process Development