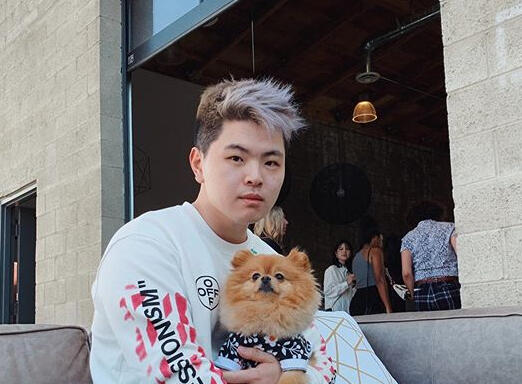 Jason Wong
For almost a decade, Jason Wong has been at the forefront of identifying Internet trends and developing creative contents to narrate a story for himself and brands. With an early start in establishing a presence on Chinese social platforms and later on major American social media outlets, Jason was able to uniquely bridge the gap between influencers and brand to build a media agency and multiple viral product labels under it.

A natural problem-solver, he has continually refined his business development skills to tackle problems for companies of varying industries, and today runs Wonghaus Ventures, a venture studio, built on the concept of cultivating brands innovating in the digital advertising and consumer product space.
He is fascinated by the constantly changing climate of marketing on new media. He enjoys the ability to be creative in developing fun contents with high viral potentials and working in an environment that encourages him to be unconventional.
2018 Schedule
I currently reside in Irvine, California.
My office address is
2372 Morse Ave., Ste. 281, Irvine, CA 92614
| Date | Place | Detail |
| --- | --- | --- |
| Jan 1 | San Diego, California | |
| Jan 4-7 | Hollywood, California | Influencer retreat |
| Jan 9-10 | Las Vegas, Neveda | CES |
| Jan 19-21 | New York City | Vendor meeting |
| Jan 26-30 | Fuzhou, China | Family Visits |
| Feb 17 | San Bernadino | Crush SoCal |
| Feb 18-19 | San Diego | LED Anniversary |
| March 6-10 | Paris, France | Meeting |
| March 10-16 | Rome, Venice | Trip |
| May 4-7 | Cancun, Mexico | Influencer retreat |
| August 23-27 | Hong Kong | Family Visit |
| August 27-31 | Bali, Indonesia | Wedding |
| August 31-Sep 2 | Hong Kong | |
Professionally, I'm passionate about development, growth, and sustainability - including growth strategy, branding, sales & marketing, product development, and user experience.

Personally, I'm inspired by meeting new people, traveling, continuous learning, public service, and establishing valuable relationships with everyone that I work with.

I consult small and medium-size startups.
Startups reach out to me for my Gen-Z perspective and experience to tackle their audience's problems. Others work with me for my extensive background in social media (Tumblr, Twitter, Instagram) as well as my understanding of the Chinese market. I am fluent in Mandarin, Cantonese, Hokkien, and English. My network of knowledge and connections in China, coupled with my communication abilities, allows me to help businesses reach the world's largest market that many others had failed to reach.

My engagements involves speaking at youth entrepreneurship events to conducting one-on-one strategy planning for social media marketing campaigns. Recent examples include speaking at SAGE Canada about the ideas behind marketing Phoneblok, an eco-friendly cell phone, as well as leading the marketing campaign for the Vent Social Network, which ranked in the top 100 apps for the Social Networking category and had an average of 13k installs per day under my management. My expertise is in helping companies understand their audience by providing my insight on consumer behavior on different social media platform and developing strategies to engage with them through various forms of digital content.

Skills:
• Pop-culture understanding and analysis
Internet memes and trends
• Data analysis
• Branding
• Physical product sourcing
• Email marketing
• Social media marketing
• Trilingual
• Project management
• Operations Management
Digital Marketing, Content Marketing, and PR
• Sales & Business Development
• Process Development